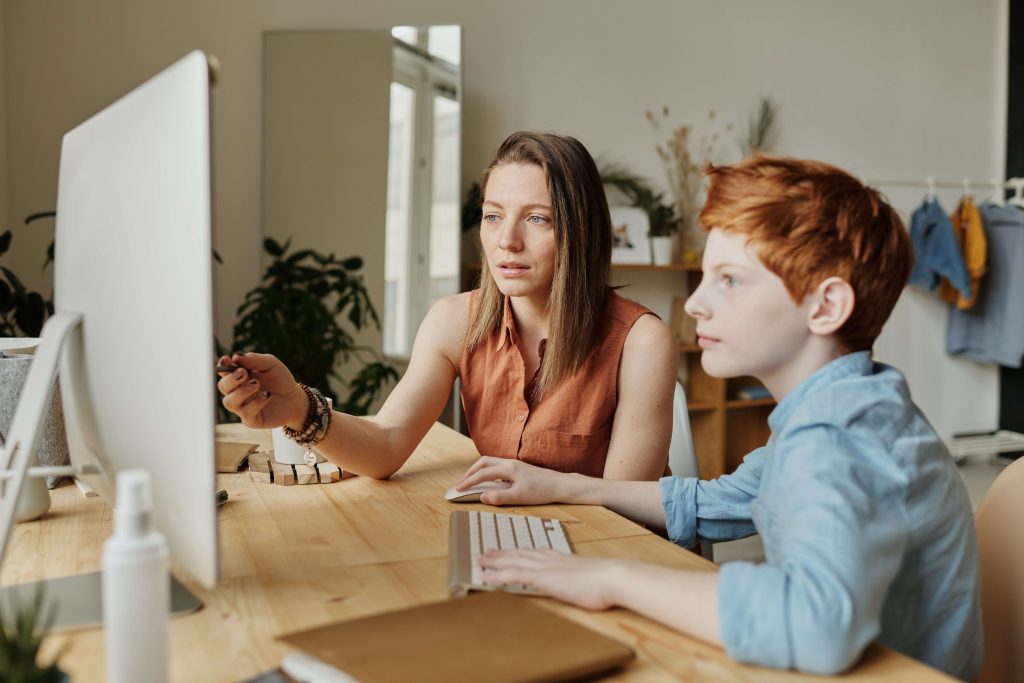 It's the start of the school year and your child is already struggling in math or in other subjects. You want them to succeed in school because you're acutely aware of the fact that their future depends on it to some extent or another. You decide to hire a tutor but don't know who to turn to for a referral. Perhaps you decide to search for a great tutoring company online. So, what is the best way to find and choose a great tutor?
Why use a tutoring agency?
You have visited several or more tutoring sites. They all say the same stuff – tailored lessons to fit individual needs, experienced tutors, Ivy League educated tutors, etc. So how do you pick the best one? A tutor affects many facets of a student's life, including academic success, self-esteem, motivation, and interest. Tutoring is a great responsibility. Therefore, you should make sure that your new tutor has been thoroughly screened. This means that the tutoring agency has the responsibility to test the tutor – not only for their knowledge, but also for their tutoring skill. Tutoring agencies that ask for a mock tutoring lesson and have high expectations from the tutor are better able to weed out the inexperienced tutors, who can represent themselves as a great tutor when they are in fact just starting out. Make sure the company interviews the tutor in person or virtually. Some companies allow any tutor to register on their website and fill out their background information that may or may not be accurate. A tutoring agency that goes the extra mile and checks the tutor's college transcripts, requires great references from parents or students, and does a background check on top of testing their tutors for their knowledge and skill is the only way of making sure that the tutor has been thoroughly screened.
What to expect during a consultation with a representative
When you speak to an agency's representative, it is easier to make sure that you are in good hands if they are an experienced educator themselves, and not merely a salesman. You can tell the difference by hearing what they ask and emphasize. If they immediately talk to you about their prices and packages, that may indicate that they are motivated mostly by profit. On the other hand, if the representative shows interest in your child by asking you questions about their specific needs and educational history, you are probably talking to someone who cares about hiring the right tutors and providing the best match.
Consider Prices
The phrase "you get what you pay for" is very relevant when deciding which tutoring agency to choose from. If a company's rates are low, that can mean only one thing – they pay their tutors low compensation. Would a great tutor be willing to work for less when they can work for higher pay for an ethical company that concerns itself with their tutors' welfare? If you find that the tuition at a tutoring agency is higher than the tuition at other companies, the quality of tutors is more likely to be higher because the tutors are being paid more. Just as in the case of trying to find a medical professional, when it comes to your child's education, never shop around for a cheap tutor. A cheap tutor will only waste your money because they probably will not help your child much. Choose quality over price, and hire the best, most experienced tutor you can find.
Making your final decision
When you have completed your consultation with the company's representative, you should feel that you and your child are in good hands. If you don't feel certain that you are using a great company that will help your child with their academic goals, call another company and compare services. Make sure your final decision feels comfortable, as that comfort will alleviate your anxiety, which is one of the additional benefits you get from hiring a professional tutor.
When do you start?
The best time to start is right away. Don't delay the first tutoring lesson until after your child performs poorly on their next quiz or test.
Dan Eiblum, MSEd., has served as the president of TutorPro, serving Greater Washington, D.C. for 24 years.  TutorPro's website address is www.thetutorpro.org