We care about your child's education just as much as you do. That's why we're fussy when it comes to asking tutors to join our team. In fact, this summer, we received nearly 1000 resumes, from which we selected 20 new tutors, a 2% acceptance rate. Candidates must go through a rigorous screening process, and during the interview tutors are asked numerous thought-provoking questions, their responses carefully judged.
Every experienced tutor who joins our team is guaranteed to be not only highly intelligent, but also warm, friendly, compassionate, and a "people's person." Our tutors share all the values you would expect and demand – patience, responsibility, and enthusiasm for your child's learning experience. Basically, our tutors are the crème de la crème.
Our tutors must:
Give the president of the company a mock lesson.

Provide three excellent references.

Provide their college transcript/s.

Pass a background check.
Here are the biographies and friendly faces of some of our wonderful tutors.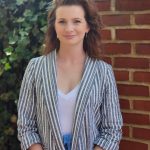 Alexandra
has a Master's in Writing with a concentration in Fiction from Johns Hopkins University and a BA in Gender, Sexuality and Feminist Studies from Middlebury College with a minor in Political Science. She's been an English teacher in the Baltimore County public schools for three years.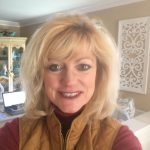 Alison
is a certified elementary school teacher with a passion for literacy assessment and instruction with over 25 years of teaching experience. She also loves teaching math. She has a Master's in Education from William Paterson University of New Jersey and received additional training from Columbia Teachers College professional developers in the reading and writing workshop model. She delivered personalized educational, behavioral, and emotional support to individual students to enable positive learning outcomes and worked with students to promote learning and prosocial development.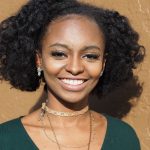 Angelica
has a Master's in Public Policy from the University of California-Berkeley and a B.S. in Economics from American University. She was a certified 4-8 Generalist teacher and taught 5th grade social studies for Teach for America. She tutored elementary and middle school students for SpiderSmart Learning Center, and taught elementary school children in math, reading, and Spanish for Kid Power. Presently, she is a Management and Program Analyst for HUD.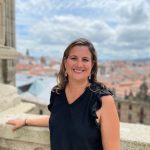 Ann
is a certified Spanish teacher and has taught and tutored all levels of Spanish from kindergarten to seniors in college. She completed her Ph.D.at Columbia University in Latin American and Iberian Literature and Culture and she's taught Spanish language, literature, culture, writing, and cross-cultural skills at the university level for more than 20 years. She developed many original curricula and courses including new courses for two new professional certificates in "Spanish for Law and Justice" and "Spanish for Counseling and Human Services." She frequently takes students abroad and has developed study-abroad programs in Costa Rica, Peru, and Spain.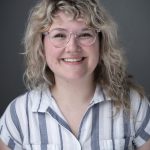 Ashley
has a master's and Ph.D. in Brain and Cognitive Sciences from the University of Rochester, and a B.S. in Biology from Keene State College in New Hampshire. She taught statistics and biology at the University of Rochester and tutored biology and math privately for several years.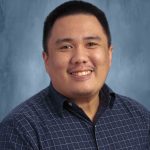 Curt
has a BA in Special Education from the University of the Philippines. He is a certified high school Special Ed Teacher under the Maryland State Department of Education and currently teaching in Chillum, MD.
Edoardo
is working on his DO degree at Edward Via College of Osteopathic Medicine in Blacksburg, VA. He has a Master's in Biomedical Sciences from the University of Pittsburgh and a BS in Neuroscience from the University of Delaware. He tutored various subjects for 3 years and is very knowledgeable about chemistry and biology.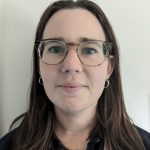 Emma
has a Ph.D. and an MS in physical oceanography from Scripps Institution of Oceanography at the University of California at San Diego. She has a BA in Mathematics from Oxford University. She was a graduate student researcher at the Scripps Institution of Oceanography and a guest lecturer for dynamics of the atmosphere and climate at the Scripps Institution of Oceanography.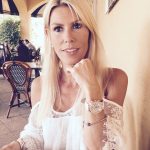 Evelyne
, a multilingual is native French and has a degree in teaching French as a second language, obtained in Paris. She has been tutoring and teaching from 2005, tutoring students aged 6-adult since 2014 in Florida, and tutored French in Tirana, France. She also taught French in Brussels for several year.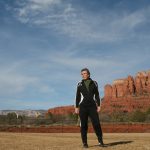 Hans
holds an ABD in History and Education from Carnegie-Mellon University and a 'Doctorandus' from Leiden University, The Netherlands, in History and Education. He is a certified Secondary Social Studies teacher and has worked at Twilight HS, NC, with "at risk" students with learning- and behavioral problems. He currently teaches IB History and Theory of Knowledge.
Imad
has a BS in Biochemistry and a minor in math from Minnesota State University. He is a Research Technologist at Johns Hopkins University, where is studying the biological development of major mental illnesses and the biological basis of thought and emotion, while also studying for medical school. He is the recipient of numerous scholarship awards and has a certification for fulfilling an international tutoring training program. He was a tutor at the Student Support Services at Minnesota State University where he tutored peers in mathematics, biology, and chemistry courses.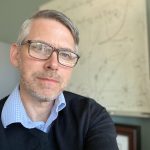 Jeff
has a Ph.D. in Meteorology from Penn State University and a BA in Mathematics from the State University of New York at Oswego. He is a Teaching Professor at Florida State University in Atmospheric Science. He has directed four Ph.D. dissertations and 20+ MS dissertations. He was recently honored with a university teaching award by Florida State University and has published 20+ articles in peer-reviewed journals on a wide range of topics.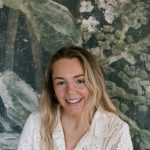 Jessica
has a Master's in Education and a Bachelor's in Social Studies Education from the University of Georgia. She has been a Social Studies teacher for two years and a U.S. History tutor for two years in Georgia and North Carolina. She has tutored Social Studies for four years.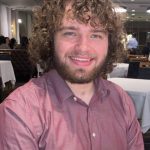 Joseph
has a BS in Physics with a minor in math from Penn State University and is now pursuing a Ph.D. in physics at the University of Maryland/College Park. He is a Graduate Research Assistant at the National Institute of Standards and Technology. He tutored student athletes at Penn State, where he assisted in test preparation and homework assistance in Calculus I & II, Chemistry I & II, and Physics.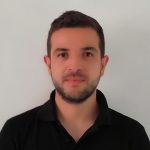 Juan
has a Ph.D. in Philosophy from Universidad de Buenos Aires, a Master's in History from Universidad Nacional de Colombia, and a Bachelor's degree in Philosophy from Universidad de Antioquia in Colombia. He has written academic articles on public policy, history, philosophy, and literature. Juan has also been a Spanish tutor for native and non-native speakers for two years. Committed to differentiated teaching approaches, he tailors his methods to suit the unique learning styles of each student.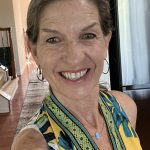 Katherine
has an Ed.S. in Educational Leadership and a M.Ed. in Education, both from The University of Virginia. She has a BA in Government and Secondary Education from the College of William and Mary. She is a certified Special Education Teacher K-12 in Virginia and a certified Social Sciences Composite Teacher grades 7-12 in Virginia. Kathryn approaches learning from the concept of Multiple Intelligences and believes in using Direct Instruction, Socratic seminar, and inquiry learning.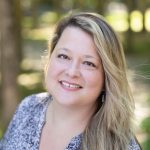 Kristina
has a EdS in Foreign Language Education from Auburn University, a PhD in French and Spanish and a M.A. in French and International Business, both from Middlebury College. She has been teaching French in elementary school, middle school, high school, and college for many years, including at Stratton Mountain School in Vermont and Auburn University in Alabama. She also develops and implements foreign language programs for a hybrid/remote school.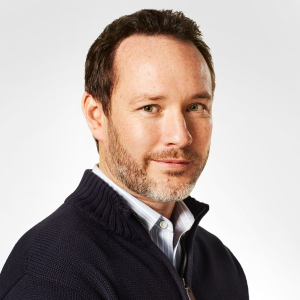 Luke
was an adjunct professor of Meteorology for Embry Riddle Aeronautical University and is now Chief Scientific Officer of Tomorrow.io. Dr. Peffers earned his Ph.D. in Atmospheric Science in collaboration with the U.S. Air Force Technical Applications Center. After earning his Ph.D., Dr. Peffers became the branch Chief of a Meteorological Modeling and Analysis team. He was involved in the development and sustainment of operational weather models and weather-driven chemical, biological, radiological, and nuclear forensic analysis and forecasting systems.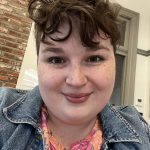 Rachel
has a BA in Biology from Wellesley College. She has been a middle school science teacher at Capitol Hill Day School and an elementary school teacher at Milton Gottesman Day School, both in Washington DC. She received the Milton Innovation in Teaching Award 2022 for the cross-curricular Climate and Culture STEM project.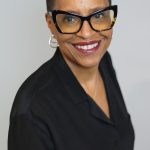 Roe
has a Master of Science in Curriculum, Instruction and Assessment and a BA in Special Education. She performed curriculum development and was a learning support specialist in Harrisburg and provided her local district training programs for new teachers. She self-published eight educational books for children with disabilities.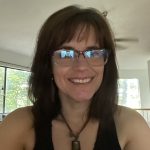 Sheri
has a BS in English Education from East Carolia State University. She has been a certified English teacher since 1994 in North Carolina and has been tutoring English for 6 years.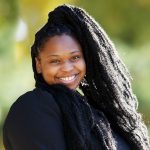 Terry
is an ESOL teacher in the Charles County public school system and teaches English at the Huntington Learning Center. She taught English in Korea for ten years. She has a Masters in Education from Framingham State University and a BA in Japanese from the University of Maryland/College Park.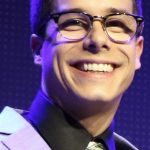 Vincent
has a Master's Degree in Applied Linguistics and a BA in Chinese from Penn State University. He has further educational training in language instruction in advanced Chinese. He was an Adult ESL instructor for Tri-County OIC and an English and Mandarin Tutor for Tutors LLC. He was a Mandarin-English interpreter for Cheryl Kaplan Coaching LLC in State College, PA, and an English Teacher in the Department of foreign languages at the University of Technology, Dalian.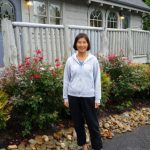 Wuyming
has a certificate in intensive English Training from Sichuan University in China, and a postgraduate degree in electronics from the University of Electronic Science and Technology in China. She teaches Chinese online where she focuses on developing language skills including speaking, listening, reading, writing, vocabulary, grammar, pronunciation, and culture.
Give Your Child the Gift of Learning Today!
(301) 947-8847